At least once every year, I make a new, better-looking version of the Morphopedian Logo. When this blog was posted, I already made the Original Morphopedian Logo and the updated version, Morphopedian Logo V2. But don't worry, people. My imagination hasn't run dry (not yet, at least), so I'll be able to make more logo updates when I'm not, you know, busy doing my homework, my girlfriend (lol), my chores and feeding my cat. (I wish that I had a cat.)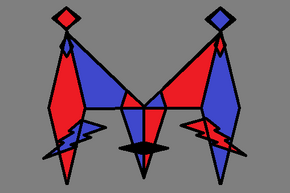 Ad blocker interference detected!
Wikia is a free-to-use site that makes money from advertising. We have a modified experience for viewers using ad blockers

Wikia is not accessible if you've made further modifications. Remove the custom ad blocker rule(s) and the page will load as expected.