(╯°□°)╯︵ ┻━┻)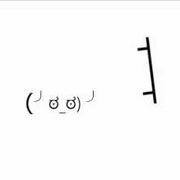 Do you like to throw tables? Of course you do!
You get frustrated, you get pissy, you just wanna flip yo desk to the GROUND.
The following are some more popular flipping table emoticons.
(ノಥ益ಥ)ノ ┻━┻
(╯ಠ_ಠ)╯︵ (\ .o.)\
(╯ಠ_ಠ)╯︵ (\ .u.)\
(╯ಠ∀ಠ)╯︵ (\ .n.)\
(╯°_°)╯︵ ┻━┻
(╯°∀°)╯︵ ┻━┻
┬─┬ノ( º _ ºノ)
=====(ノಠ益ಠ)ノ彡┻━┻=====
Photos
Ad blocker interference detected!
Wikia is a free-to-use site that makes money from advertising. We have a modified experience for viewers using ad blockers

Wikia is not accessible if you've made further modifications. Remove the custom ad blocker rule(s) and the page will load as expected.